Ok, maybe not the new "me", per say, but the new blog
for
me! :-)
{I don't know about y'all, but this Tuesday-seems-like-a-Monday thing wore me O.U.T. today! Needless to say, the evening will consist of TV, blog-stalking, and my oversized chair. And maybe my "puppy", Lucy. Maybe.}
Thanks to Jenn and her hubby over at Dream Team Designs, this page has a new look that is ALL me. And no one else will have it, so I won't think I'm going crazy when I click someone's link and I see my freebie layout... haha!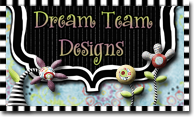 If you are in the market for a new look, whether it's a personal blog or a teaching blog or whatever, definitely check out Dream Team designs... they are an incredible pair to work with and, as you can see, they do wonderful work! While you're checking them out, be sure to stop by Jenn's teaching blog - she's such an incredible inspiration!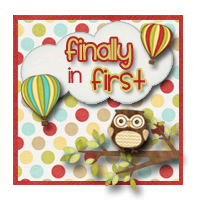 Lastly, if you've been SOOO kind as to add my blog button to your sidebar, would you mind changing over to my new pretty button? Pretty please? If you do, please let me know in a comment and I'll be SURE to add your button to my bloggy-blog, also. Thank you kindly!